NEUTRISCI AND CRYOPHARM'S PRODUCTS DRAW SIGNIFICANT ATTENTION FROM RETAILERS AT TRADESHOW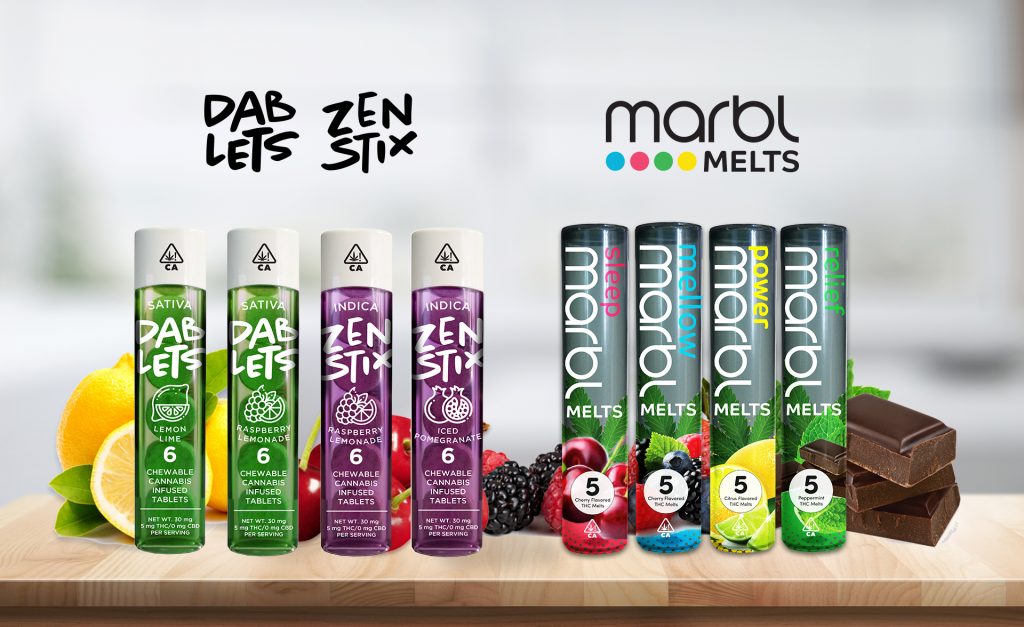 NeutriSci International Inc. ("NeutriSci" or the "Company") is pleased to provide a further update on its previously announced partnership with Calyx Brands ("Caylx") and Cryopharm Corporation ("Cryopharm").  Calyx and Cryopharm presented Dablets, Zenstix and the complete line of Marbl cannabis products at the Hall of Flowers B2B tradeshow in California. Calyx represented the products to retailers and buyers from the State of California.
"We were very pleased to reveal the products to the trade," said Dakota Sullivan, CEO of Calyx Brands. "The feedback was very positive. We are proud to be representing the line and look forward to a very prosperous future."
Ryan Erving, COO of Marbl Corporation stated, "We have put together an industry disrupting product offering that is clearly well accepted by the market. The validation that came from buyers was remarkable. We expect orders and the resulting sales to exceed our initial projections."
"We were very pleased to hear how well the product was received by the buyers and the public at the Hall of Flowers Show," said Glen Rehman, CEO and President of NeutriSci International. "While we have always believed the product would be a great success, the overwhelming response to the products' first introduction to the retail market proved to be remarkable. We look forward to great things to come."
On Behalf of the Board of Directors of
NEUTRISCI INTERNATIONAL INC.
Investor Relations
Tel: (403) 264-6320
Email: info@neutrisci.com
About NeutriSci International Inc.
NeutriSci specializes in the innovation, production and formulation of nutraceutical products. Established in 2009, NeutriSci's is building sustainable sales models with Convenience, Chain Drug, and Mass Market and Supermarket retailers for neuenergy®, the Company's natural energy and focus supplement that has at its core, the beneficial effects of blueberries.
Neuenergy® contains a unique patented combination of blueberries (pterostilbene) and naturally derived caffeine, and is a revolutionary energy tab designed to deliver enhanced focus and mental clarity with no sugar, no calories and no crash associated with typical energy products. To find out more about neuenergy®, please visit www.getneuenergy.com.
For more information, please visit: www.neutrisci.com.
About Cryopharm Corporation
Cryopharm is a developer, producer and distributor of medical grade, dose-controlled recreational cannabis products. Marbl Melts are an industry-first rapidly dissolving cannabis melt product infused with THC and/or CBD. For more information, please visit: www.cryopharm.com.
Neither TSX Venture Exchange nor its Regulation Services Provider (as that term is defined in policies of the TSX Venture Exchange) accepts responsibility for the adequacy or accuracy of this release.
This news release may include forward-looking statements that are subject to risks and uncertainties. All statements within, other than statements of historical fact, are to be considered forward looking. Although the Company believes the expectations expressed in such forward-looking statements are based on reasonable assumptions, such statements are not guarantees of future performance and actual results or developments may differ materially from those in forward-looking statements. Factors that could cause actual results to differ materially from those in forward-looking statements include market prices, exploitation and exploration successes, continued availability of capital and financing, and general economic, market or business conditions. There can be no assurances that such statements will prove accurate and, therefore, readers are advised to rely on their own evaluation of such uncertainties. We do not assume any obligation to update any forward-looking statements except as required under the applicable laws.