NEUTRISCI AND NATURALLY SPLENDID USA ANNOUNCE EXPANDED BINDING TERMS OF PARTNERSHIP AND ADDED DISTRIBUTION OF HEMPOMEGA™ AND CANNABIDIOL (CBD) SUBLINGUAL TABLETS
Vancouver, British Columbia – October 11, 2018 – NeutriSci International Inc. (the "Company" or "NeutriSci") (TSX-V: NU, OTCQB: NRXCF, Frankfurt: 1N9) is pleased to provide a further update on its previously announced non-binding letter of intent ("LOI") between the Company and Naturally Splendid USA Ltd. ("Naturally Splendid") (TSX-V: NSP, OTCQB: NSPDF).
This new binding LOI signifies the successful completion of a sublingual HempOmega® tablet using NeutriSci's IP and technology, as well as a sublingual tablet combining HempOmega® and CBD (cannabidiol). A definitive agreement between the parties will follow in the coming weeks.
The definitive agreement will include at least two NeutriSci formulated sublingual tablets, including:
a CBD/HempOmega® fortified sublingual tablet; and
a HempOmega® fortified sublingual tablet.
Both parties have agreed to expand the initial scope of distribution. The newly developed HempOmega® sublingual tablet will now be available through Naturally Splendid's partner distribution networks in South Korea, Japan and Australia.
In addition, Naturally Splendid will commence distribution of NeutriSci's neuenergy® in the Australian market.  Neuenergy® is the Company's revolutionary energy tab designed to deliver enhanced focus and mental clarity with no sugar, no calories and no crash associated with typical energy products.
Production will begin on the full spectrum HempOmega® tablets to be sold in South Korea, Japan and now Australia, and will be manufactured a licensed partner facility in Northern California. Additionally, as regulations allow, Naturally Splendid will begin marketing the CBD/HempOmega® sublingual tablets in regions where CBD products are approved for sale.
NeutriSci's CEO, Glen Rehman commented, "This new arrangement brings us a final step closer to introducing and establishing a one-of-a-kind HempOmega product into the Asian and Australian marketplace. This ground-breaking product will become accessible to millions of potential users and sets the stage for further expansion into the region. We look forward to the continued international diversification and execution of our expansion plans as we move forward with this product and others that incorporate our technology and IP."
Doug Mason, CEO of Naturally Splendid commented, "This is yet another significant milestone for Naturally Splendid's proprietary HempOmega, the micro-encapsulated hemp seed oil ingredient that continues to excel in the product formulations it was intended to enhance. We have been eagerly developing this product with NeutriSci for sale in international territories, and executing this extended LOI will accelerate our entry to these markets, as well as allow for new formulations to be launched rapidly. Accessing our already established distribution network gives Naturally Splendid and NeutriSci an advantage most companies are still striving to achieve. We anticipate a swift and timely closure to the definitive agreement and will provide updates in short order. Naturally Splendid would like to thank NeutriSci for their commitment and contribution to producing high-quality, innovative products, that we are excited to be co-producing."
On Behalf of the Board of Directors of
NEUTRISCI INTERNATIONAL INC.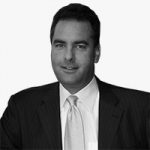 Glen Rehman
CEO & President
Tel: (403) 264-6320
Email: grehman@neutrisci.com
About NeutriSci International Inc.
NeutriSci specializes in the innovation, production, and formulation of nutraceutical products. NeutriSci is building sustainable sales models with Convenience, Chain Drug, and Mass Market and Supermarket retailers for neuenergy®, the Company's natural energy and focus supplement that has at its core, the beneficial effects of blueberries.
Neuenergy® contains a unique patented combination of blueberries (pterostilbene) and naturally derived caffeine, and is a revolutionary energy tab designed to deliver enhanced focus and mental clarity with no sugar, no calories and no crash associated with typical energy products. To find out more about neuenergy®, please visit www.getneuenergy.com.
Neither TSX Venture Exchange nor its Regulation Services Provider (as that term is defined in policies of the TSX Venture Exchange) accepts responsibility for the adequacy or accuracy of this release.
This news release may include forward-looking statements that are subject to risks and uncertainties. All statements within, other than statements of historical fact, are to be considered forward looking. Although the Company believes the expectations expressed in such forward-looking statements are based on reasonable assumptions, such statements are not guarantees of future performance and actual results or developments may differ materially from those in forward-looking statements. Factors that could cause actual results to differ materially from those in forward-looking statements include market prices, exploitation and exploration successes, continued availability of capital and financing, and general economic, market or business conditions. There can be no assurances that such statements will prove accurate and, therefore, readers are advised to rely on their own evaluation of such uncertainties. We do not assume any obligation to update any forward-looking statements except as required under the applicable laws.
About Naturally Splendid Enterprises Ltd.
Naturally Splendid is a biotechnology and consumer products company that is developing, producing, commercializing, and licensing an entirely new generation of plant-derived, bioactive ingredients, nutrient dense foods, and related products. Naturally Splendid is building an expanding portfolio of patents (issued and pending) and proprietary intellectual property focused on the commercial uses of industrial hemp cannabinoid compounds in a broad spectrum of applications.
Statements in this press release have not been evaluated by the Food and Drug Administration. Products or ingredients are not intended to diagnose, treat, cure, or prevent any disease.