NEUTRISCI PROVIDES UPDATE ON PATENT PENDING TECHNOLOGY
VANCOUVER, British Columbia, June 04, 2018 (GLOBE NEWSWIRE) – NeutriSci International Inc. ("NeutriSci") (TSX-V:NU) (OTCQB:NRXCF) (FRANKFURT:1N9) the innovator and pioneer behind neuenergy®, is pleased to announce advancements with its patent pending  technology, trade named "Cryolisation".
The Cryolisation process is used to prepare oral dosage forms comprising cannabinoid and stilbenoid compounds which improve the dissolution rate and bioavailability of cannabinoid compounds.
Preliminary research data indicate that cannabinoid and stilbenoid formulations prepared using the Cryolisation process increase absorption rates of cannabinoid compounds 4 – 5 times over consumption of cannabinoid compounds alone. The tested formulations appear to increase the amount of active ingredient the body can absorb while simultaneously increasing the rate of absorption with THC and CBD detected in the bloodstream of subjects within 10 minutes of initial consumption.  NeutriSci's Cryolisation technology may provide an opportunity for manufacturers of cannabinoid-infused products to use less active ingredient while still achieving the desired results, thus lowering cost of manufacturing while increasing profits.
As previously announced, NeutriSci has filed a United States provisional patent application (United States Provisional Patent No. 62/628,735; Compositions Comprising Co-crystals of Stilbenoids and Cannabinoids) relating to compositions comprising pterostilbene and other stilbenoids in formulations which improve the dissolution rate and bioavailability of cannabinoid compounds.
NeutriSci's CEO, Glen Rehman stated, "We have spent a great deal of time and resources positioning ourselves to be ready for the international demand for Cryolisation technology.  Producers and manufacturers from around the globe have been inquiring about possible partnership opportunities; due to the potential of the Cryolisation technology and the popularity of the form factor of our products currently in development."
On Behalf of the Board of Directors of
NEUTRISCI INTERNATIONAL INC.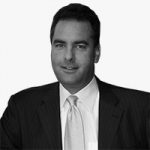 Glen Rehman
CEO & President
Tel: (403) 264-6320
Email: grehman@neutrisci.com
About NeutriSci International Inc.
NeutriSci specializes in the innovation, production, and formulation of nutraceutical products. NeutriSci is building sustainable sales models with Convenience, Chain Drug, and Mass Market and Supermarket retailers for neuenergy®, the Company's natural energy and focus supplement that has at its core, the beneficial effects of blueberries.
Neuenergy® contains a unique patented combination of blueberries (pterostilbene) and naturally derived caffeine, and is a revolutionary energy tab designed to deliver enhanced focus and mental clarity with no sugar, no calories and no crash associated with typical energy products. To find out more about neuenergy®, please visit www.getneuenergy.com.
Neither TSX Venture Exchange nor its Regulation Services Provider (as that term is defined in policies of the TSX Venture Exchange) accepts responsibility for the adequacy or accuracy of this release.
This news release may include forward-looking statements that are subject to risks and uncertainties. All statements within, other than statements of historical fact, are to be considered forward looking. Although the Company believes the expectations expressed in such forward-looking statements are based on reasonable assumptions, such statements are not guarantees of future performance and actual results or developments may differ materially from those in forward-looking statements. Factors that could cause actual results to differ materially from those in forward-looking statements include market prices, exploitation and exploration successes, continued availability of capital and financing, and general economic, market or business conditions. There can be no assurances that such statements will prove accurate and, therefore, readers are advised to rely on their own evaluation of such uncertainties. We do not assume any obligation to update any forward-looking statements except as required under the applicable laws.
Statements in this press release have not been evaluated by the Food and Drug Administration. Products or ingredients are not intended to diagnose, treat, cure, or prevent any disease.